I've been desperately trying to post this for the last 24 hours but have had trouble uploading photos to Blogspot. The blog's link might change over the next few days because of this, but I'll warn you first.
I'd never heard of Lindt's dark chocolate bar with a hint of sea salt, but a few times over the last week it has popped up in my life on various websites. So when I came across
this recipe
for salted fudge brownies, the ingredients for which were sitting happily and variously in my fridge and pantry, I thought I would bake that dark chocolate bar with a hint of sea salt right out of my life.
I loved the glossy dark chocolate and melted butter mixture, so much so that I took picture after picture of it. Tom and I both were wary of the long refrigerating time, but after leaving them to cool all day - oh my god, they were better than they were warm. Such good brownies. I'm tempted to just keep on eating them until they suddenly disappear.
Salted Fudge Brownies
Fills a 20cm square pan: 12-16 brownies
1 cup butter
75g dark chocolate
1/2 cup cocoa powder
1 cup sugar
3 eggs
1.5 teaspoons vanilla
1 cup flour
1 teaspoon sea salt
Cut the butter and chocolate into pieces, and melt together on the stove, slowly, on the lowest possible heat.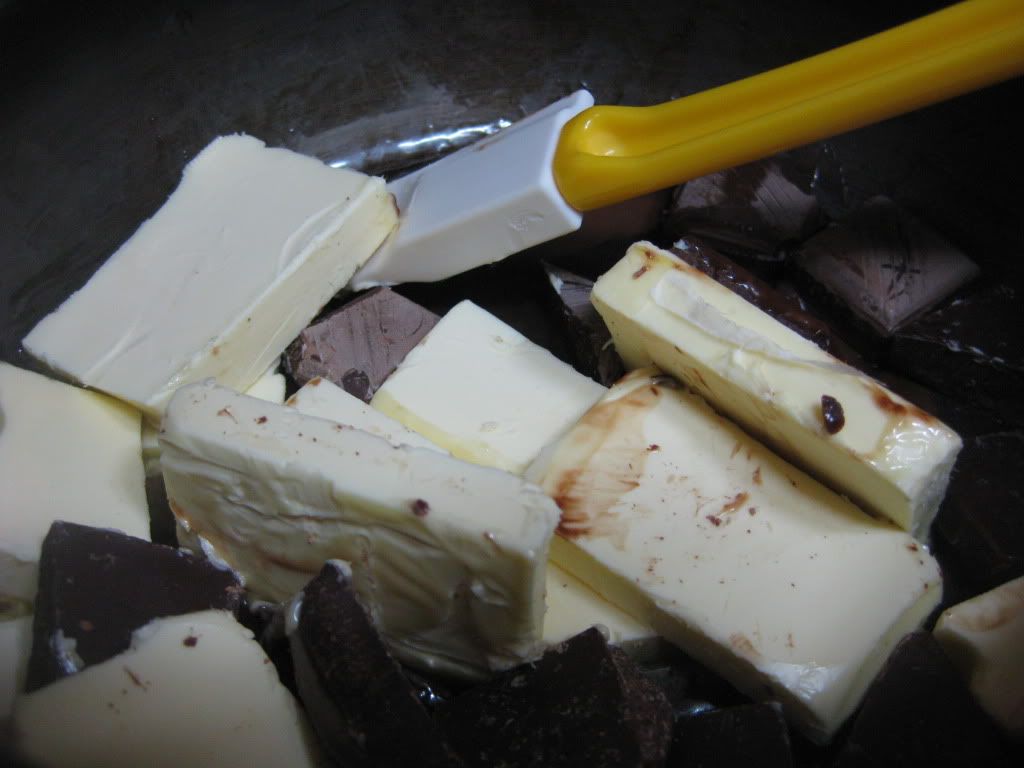 Once melted, pour it into a mixing bowl to make the batter. At this point it is so glossy and beautiful that I couldn't help taking unnecessary pictures of it.
It's me! In a delicious chocolatey mirror.
Add the cocoa powder and sugar.
Stir in eggs, vanilla and flour.
Grease a baking pan and pour the batter in. Sprinkle the teaspoon of salt over the top.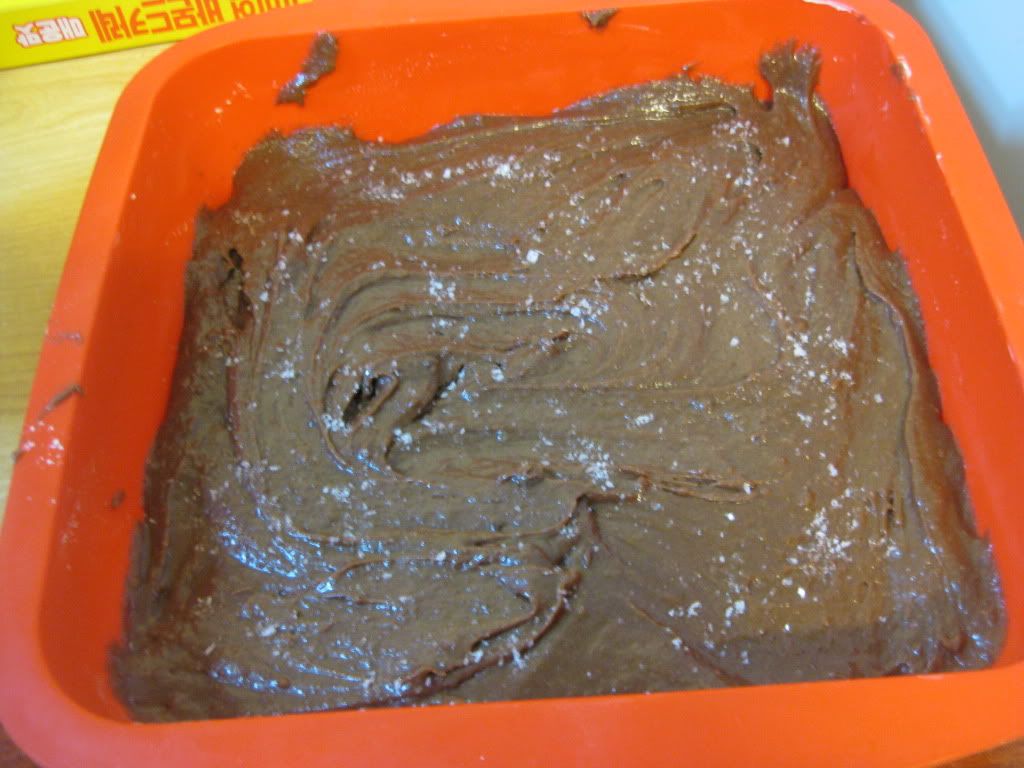 Lick the batter bowl.
Bake for twenty minutes at 180 degrees (360 Fahrenheit).
Remove from the oven, allow to cool very slightly, and then cut yourself a warm brownie or two. Chill the rest in the fridge for at least an hour before sharing with anyone else.