You need to be in a certain type of mood to eat this. If you're not, add a teaspoon of brown sugar and half a cup of water to the sauce halfway through cooking time.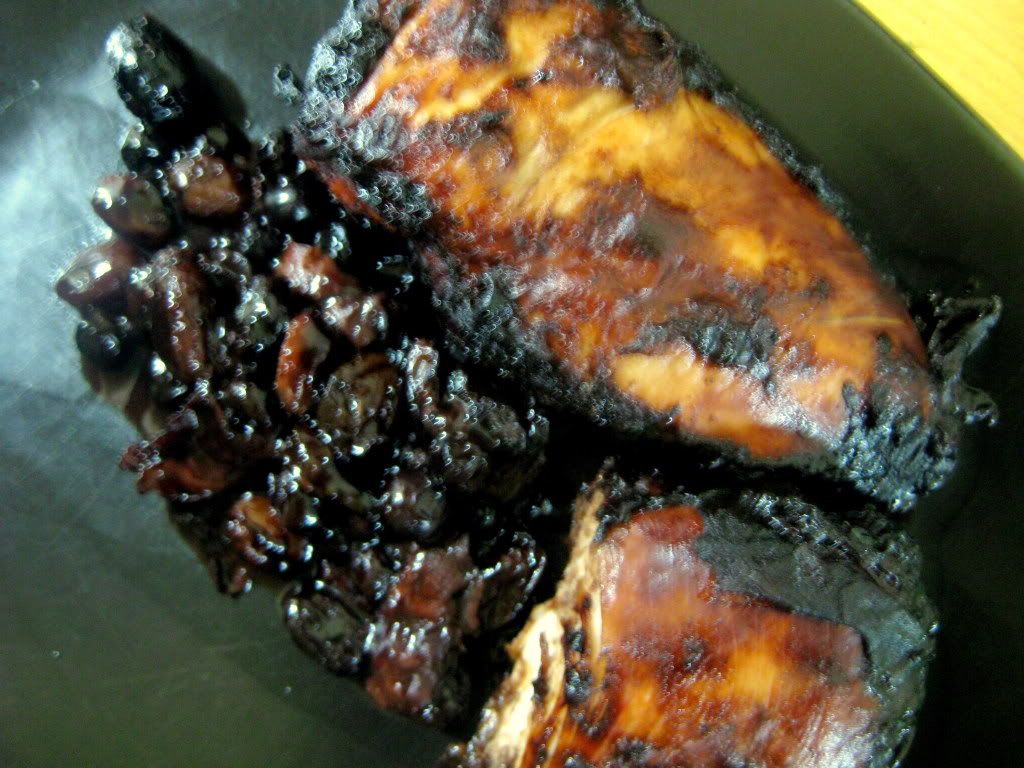 Bitter Chicken
Serves 2
3 chicken breasts
3 tablespoons flour
1/2 teaspoon cinnamon
1 cup raisins
1/2 cup dried blueberries
500ml dry red wine
Seasoning
Put the flour in a bag and add cinnamon and seasoning. Drop the chicken breasts into the bag and shake to coat.
Put the dredged chicken into a deep oven dish and scatter the raisins and blueberries on top. Pour in 300ml red wine and season. Put in the oven for thirty minutes at 150 degrees (300 Fahrenheit).
Then add the extra 200ml wine, season again, turn the chicken breasts over, and cook at the same temperature for a further twenty minutes.
Serve with rice.