During the World Cup, my mum made
bobotie
a lot. It's a traditional South African dish with curried meat and fruit, topped with an omelette, and I decided to mix it with my
squash mince bake
from the very early days of this blog for dinner last night. Tom really enjoyed it, but the amount of spice was a little too much for me. It was wonderful to have something that was curry-hot rather than chilli-hot for once, though!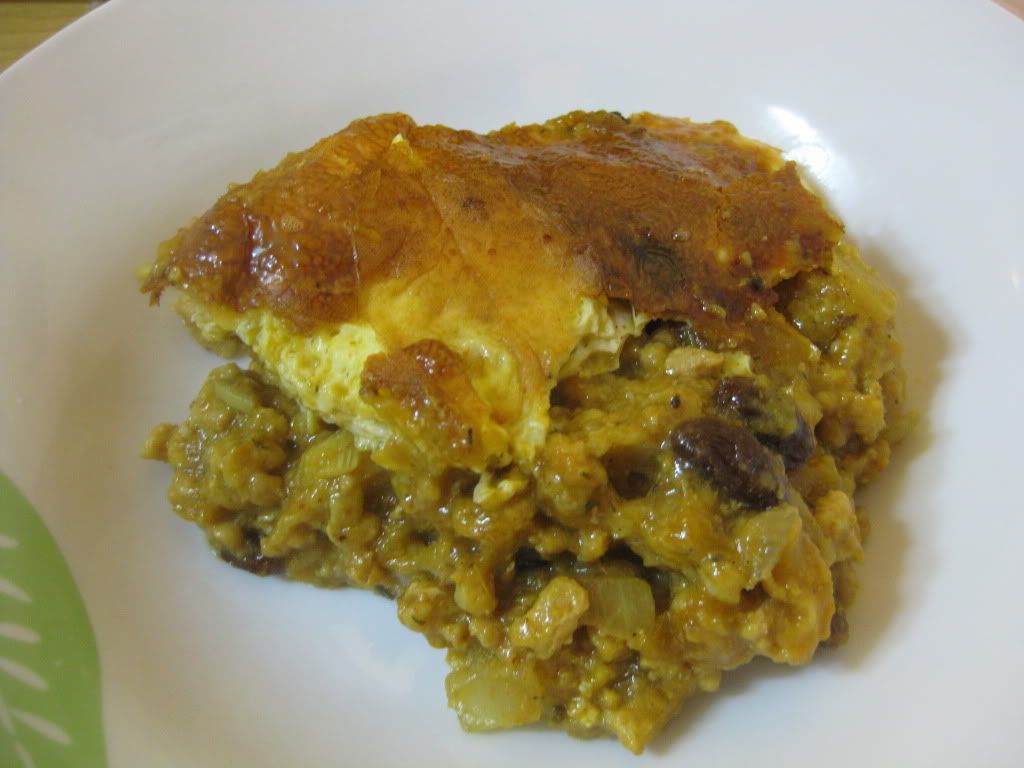 Bobotie
Serves 2
2 slices white bread
1/2 to 1 cup milk
3 sweet potatoes
1 tablespoon butter
1 onion
2 garlic cloves
2 tablespoons curry paste, divided
250g mince
1 teaspoon dried mixed herbs
1 teaspoon clove powder
1/2 teaspoon cinnamon
2 tablespoons pickle or chutney
6 bay leaves
1/2 cup raisins
2 eggs
1/2 cup cream
Seasoning
Tear the bread up so it fits into a small bowl and pour in about half a cup of milk (you may need more, depending on the size of your bowl). Leave to soak, pushing every so often on the bread to make sure the milk soaks through.
Peel and chop the sweet potatoes into chunks, and boil on a low heat until soft (about fifteen minutes).
Peel and chop the onion and garlic, and fry in the tablespoon of butter. Add one tablespoon of curry powder, reserving the rest until later, and continue frying until the onion is soft.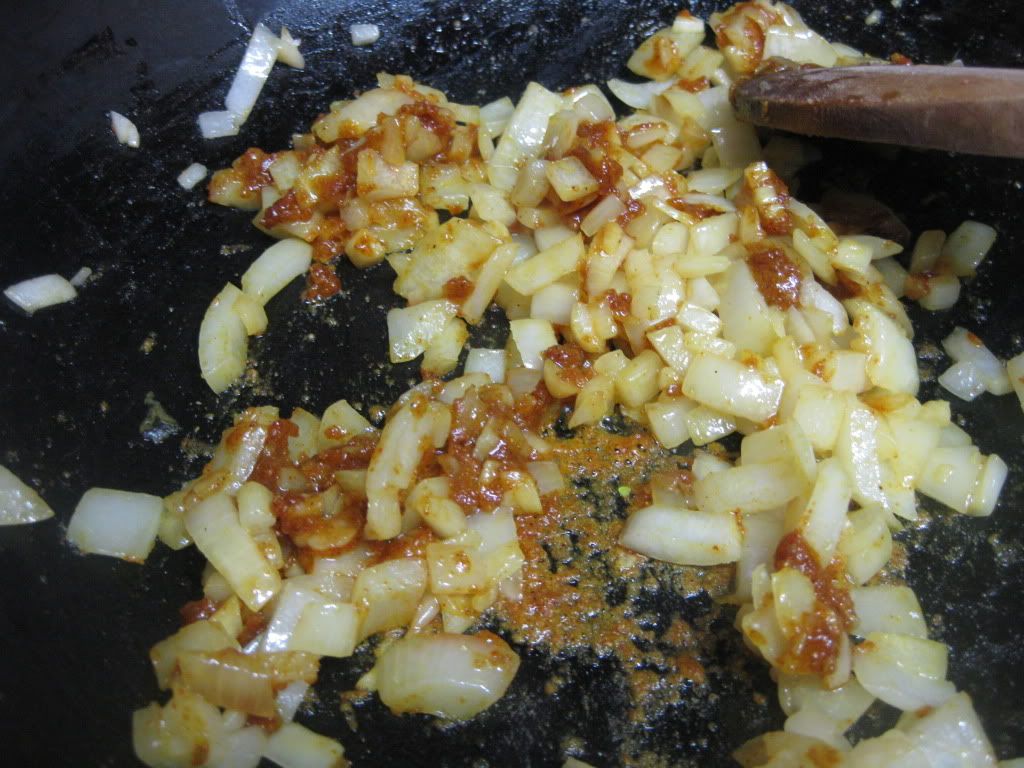 Add the mince to pan and stir until it is browned all over. Add herbs, spices, the second tablespoon of curry powder if desired, and two of the six bay leaves. If the mixture is too dry, add a little bit of water from the boiling potatoes. Season and simmer for five minutes.
Add the two tablespoons of pickle or chutney.
Enjoyably appropriate mystery pickle.
Stir through, then add the raisins and (drained) potatoes to the meat mixture. Tip the bread with any residual milk out of its bowl into the pan, and stir again, mashing any larger chunks of bread with the side of a spoon. Season.
Lower the flame to its lowest setting and let everything sit while you prepare the topping.
Beat two eggs and the cream in a bowl with salt and pepper.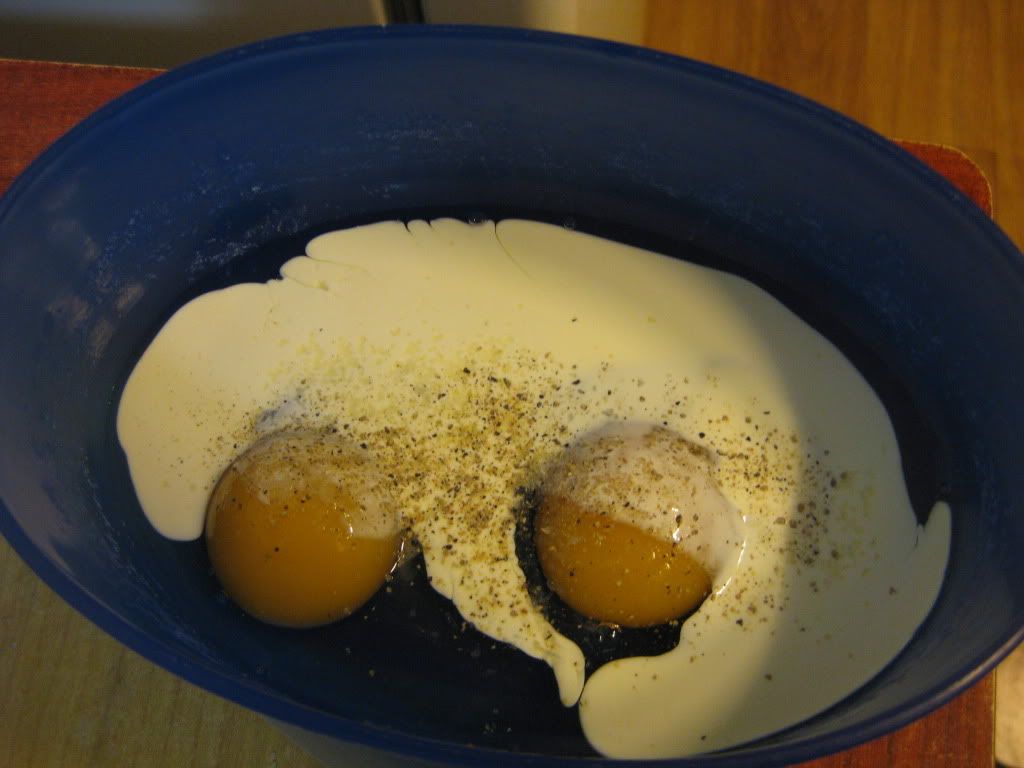 Pour the filling into a deep dish, and pour the omelette over the top.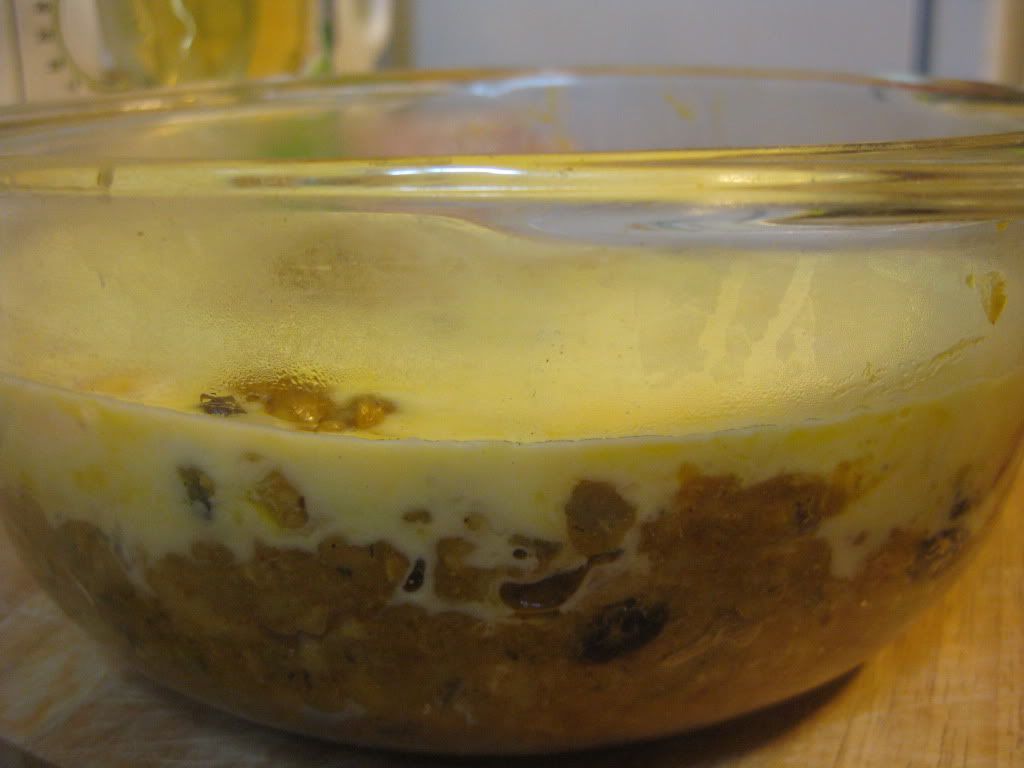 Place your remaining bay leaves decoratively on top. Definitely do not forget this step and end up throwing bay leaves hesitantly into the oven halfway through cooking.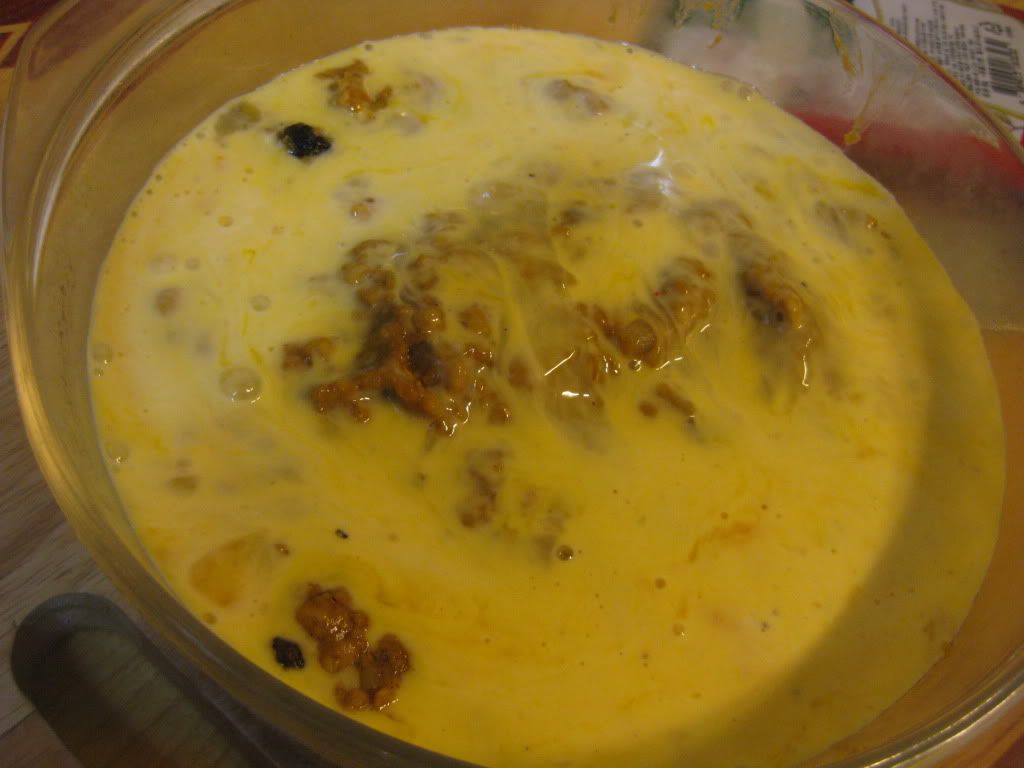 Bake at 200 degrees (390 Fahrenheit) for twenty minutes, and serve.