We had a giant lump of pork in the fridge, which I didn't want to do anything complicated with. Salt, pepper, oil, roast is, I find, the best way to eat pork. (Except of course
this BBC recipe
which I cooked once and haven't been able to since and I'm still sad about that. It was so good.) So I decided to go all-out on the potatoes. The herb mixture was gorgeous, as were the occasional tastes of blackened onion, and I love the way mint adds a freshness to a mix of flavours without overwhelming.
I meant to photograph the entire process of potato-preparing but didn't get very far with that. Hence the lone photo of two onions on some foil.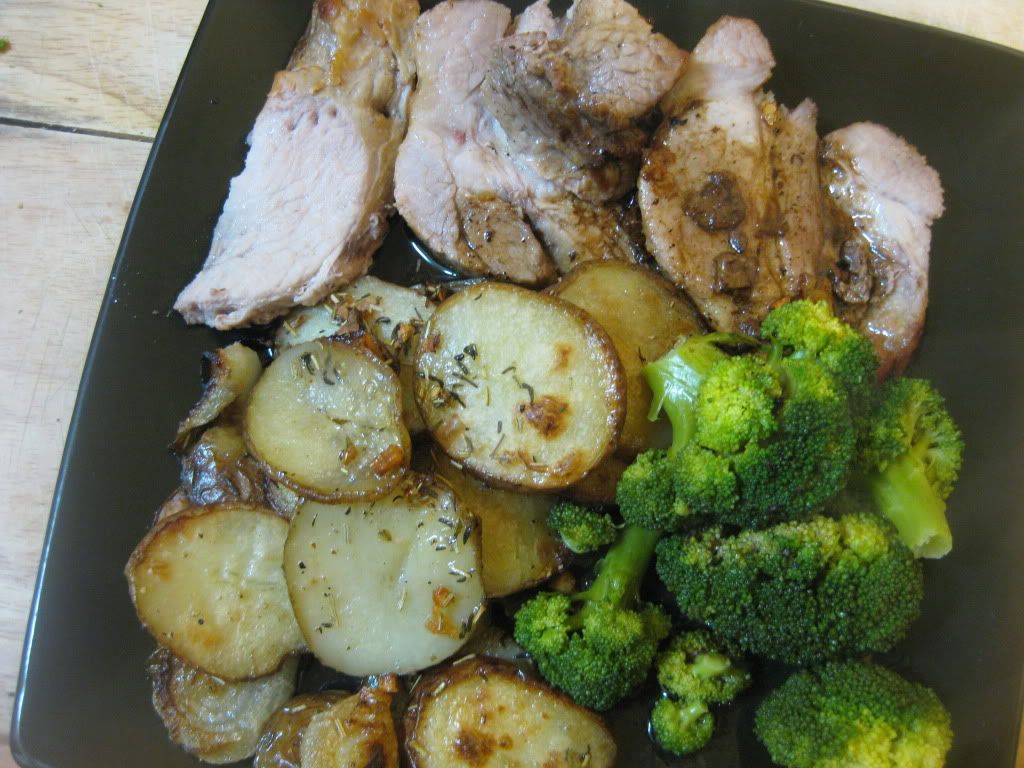 Herbed Potatoes
Serves 2 as a side
2 onions
5 small potatoes
2 tablespoons oil, divided
2 garlic cloves
1 tablespoon each mint, rosemary, thyme
Seasoning
Peel the onions and chop them widthways into rings. Layer on the bottom of a shallow baking dish and pour over half a tablespoon of the oil.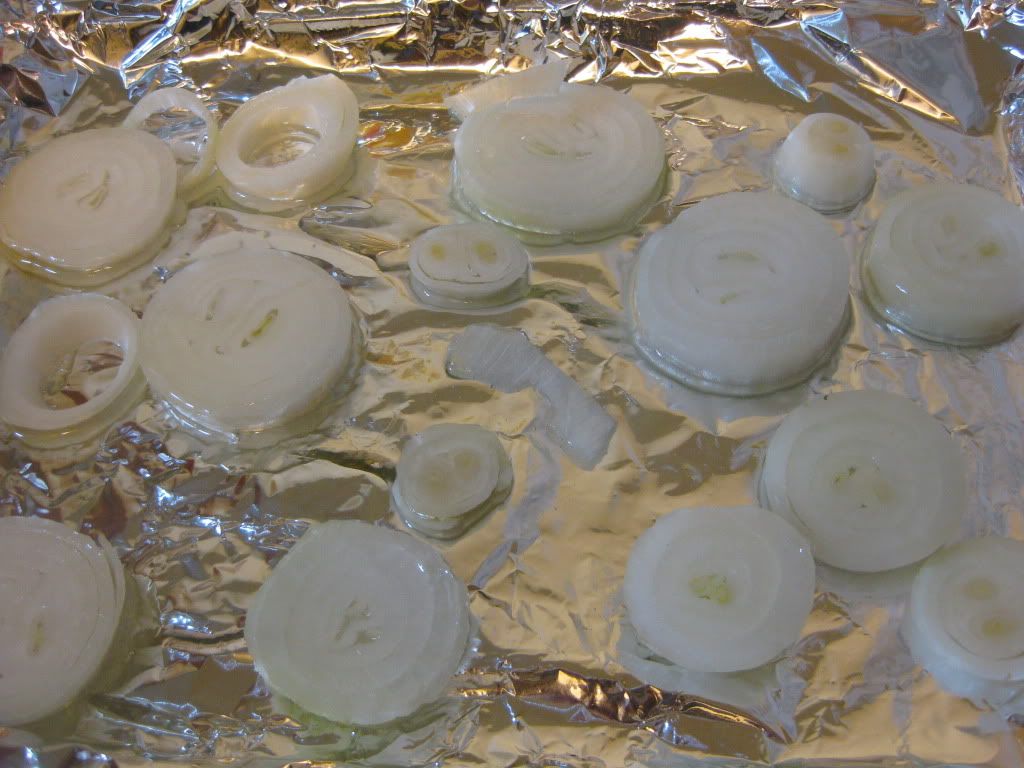 My onions were very small.
Slice the potatoes into thin rings. You can peel them if you want, but it's not necessary. Boil on a medium flame for about seven minutes, until they are just tender, and drain.
Finely chop the garlic cloves, and mix in a bowl with mint, rosemary, thyme, salt and pepper.
Layer the potato discs on top of the onions, trying to keep all of the potatoes at one level without piling up on top of each other. Douse with the remaining one and a half tablespoons of oil, and sprinkle with salt, pepper, and half of the herb mixture.
Roast in the oven at 180 degrees (360 Fahrenheit) for twenty minutes.
Remove the tray, turn the potatoes, and sprinkle the remaining herb mixture over them. Turn the temperature up to 200 degrees (390 Fahrenheit) and roast for a further fifteen minutes before serving.