I have a few backlogged recipes to catch up on, unsurprisingly, but this most recent meal is crying out to be blogged as soon as possible. I've made tomato soup from
this BBC Good Food recipe
before as a
pasta bake sauce
and as a
soup
, and it's worked really well. Unfortunately I don't have any baking soda, although the milk trick works really well, so substituted with cream. A really great easy soup, even better with grilled cheese on toast.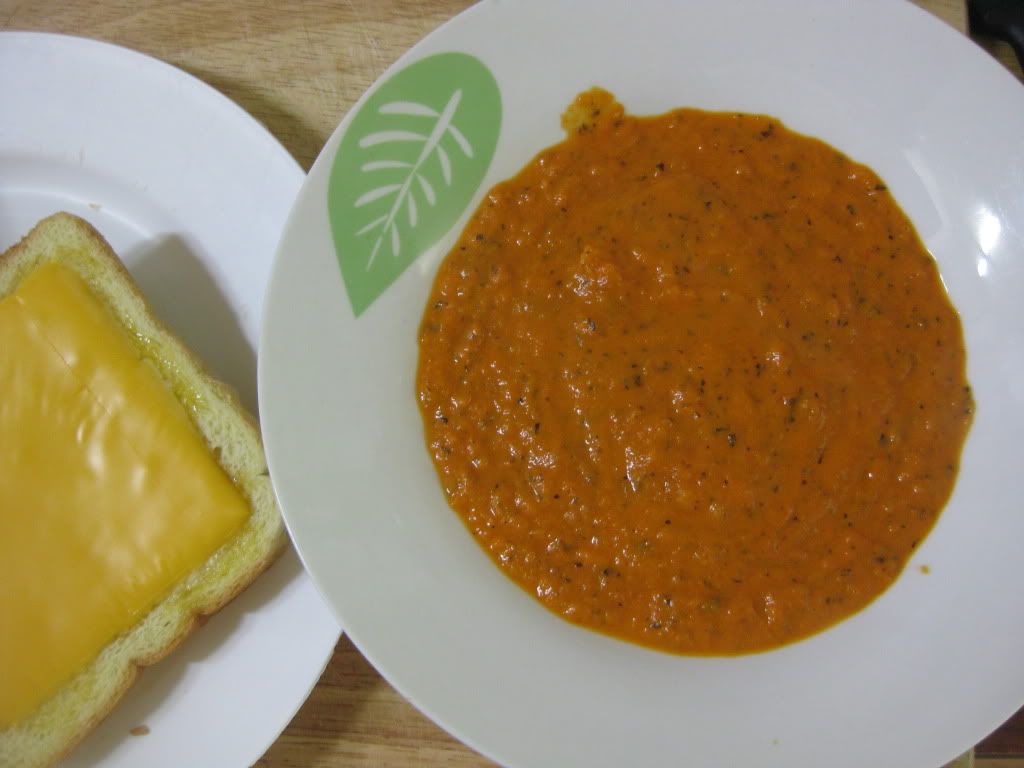 Creamy Tomato Soup
Makes 2 small or 1 large portions
1 tablespoon oil
1/2 onion
2 cloves garlic
1.5 teaspoons basil, fresh or dried, divided
3 cups tomato sauce/passata
1/2 teaspoon parmesan dust (optional)
1 tablespoon cream
(OR 1 tablespoon milk with 1 pinch baking soda)
Seasoning
Finely dice the onion and garlic and fry over a medium heat in oil. After a minute, add about half a teaspoon of basil and stir to coat. Continue cooking the onions over a low flame for ten minutes to caramelize them, adding extra oniony flavour.
Turns out caramelizing onions is a difficult process to photograph, at least from above.
Add the tomato sauce, along with more basil, parmesan (if desired) and seasoning. Simmer until reduced as much as you would like it to. Even on the lowest possible flame, my soup was bubbling within seconds, so I only let it sit there for about five minutes.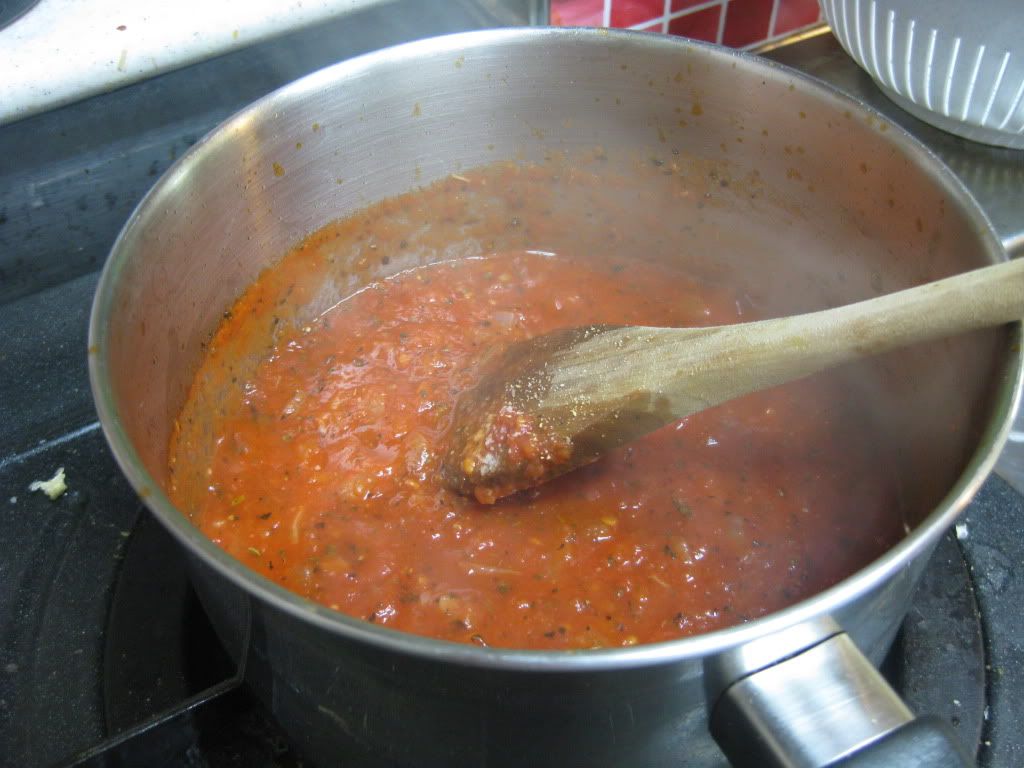 Blend to the desired consistency and return to the pan. (At this point you can freeze it, according to BBC Good Food.)
If you are using baking soda and milk, put the baking soda into a bowl and pour the milk over it. Mix together with a fork to get rid of the lumps, and add it to the soup over a high heat. Ignore the foaming, it will go away. Reduce the heat to a simmer and bubble away until the foam dissipates.
Alternately, add the tablespoon of cream to the blended soup and stir through. Warm.
Serve with grilled cheese on toast.